Custom Module Displays
Specifically designed for critical Medical, Industrial, Military, and Automotive Applications

LXD Research & Display designs and manufactures module assemblies having built-in digital control and drivers to suit a wide variety of specialized displays. Our custom module displays can be configured for a wide variety of applications with character, custom icon, and graphic capabilities. All modules feature high contrast, wide viewing angle and low power operation. Backlight type, operating temperature range and other options are available.
Custom Icon or Graphic Displays
COG/COF/TAB Configurations
Custom Backlights
Serial, Parallel, I2C, and SPI Interfaces
Operating Temperatures from -20ºC to +85ºC
Operating Voltage from 3.0 to 5.0 volts
Touch Screens and Heaters Available
Let us recommend some displays!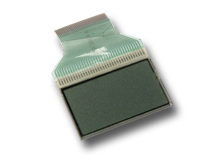 Low Cost LCD with Heat Seal Connection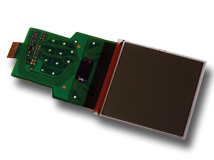 Custom 128x128 Graphics Module, COF, and Ultra-Thin 0.4mm Glass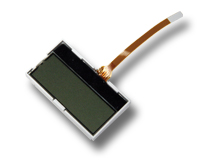 Custom COG Display, Integrated Backlight Connection in FPC, I2C Interface, and Custom Backlight To Encapsulate the LCD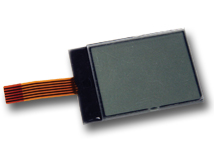 Low Cost COG Module with I2C Interface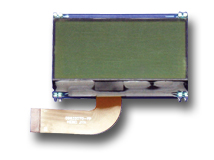 Custom Graphics Module with Mounting Pins, Parallel Interface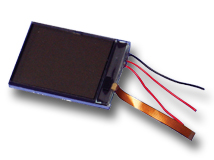 Custom COG Icon Display with Backlight, Serial Interface and Separate Backlight Connection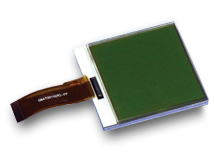 Custom COG Display with Integrated Backlight Connection in the FPC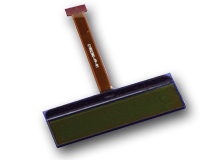 Standard 2x16 Character Module, COG Configuration with Serial Interface
Assembly Configurations
COG
COB
TAB
Display Type
Reflective
Transflective
Transmissive
Image Type
Positive
Negative
---
Operating Temperature
-20°C to +85°C (-40°C with Heater)
Storage Temperature
-40°C to +85°C
Operating Voltage
3.0 to 5.0 volts
Connection Type
FPC
FFC
Heat Seal
Backlights
LED
EL
---